Hello JaKaylah. We are so happy to have you on the RESTORE team. Let's introduce you to our users, so they can be happy too.
Q: What do you do at RESTORE-Skills and in what circumstances would I come to you for something?
A: I am a Clinical Success Director at RESTORE and my priority is to collaborate with healthcare professionals to: introduce a fun, skilled platform, provide clinical suggestions and creative ideas to inspire users as they navigate RESTORE. As a treating therapist by practice I have an immense passion for patient care and providing them with not only fun but also purposeful ways to overcome barriers and foster independence in their everyday lives.
Q: What led you to this career path?
A.

I am a COTA/L by practice and I wanted to use my clinical knowledge and experience to provide a platform for treating clinicians that would help foster higher skilled outcomes for their patients.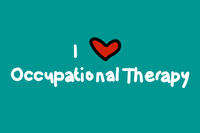 Q: Who has influenced you most when it comes to how you approach your work?
A. My parents. They both work in the helping profession with a genuine desire to help people. We did not come from a wealthy family so they worked hard to get everything we have. They instilled in me core values when it comes to work ethic and how you should treat everyone with kindness and respect, no matter their title.
Q: What is your favorite thing to do when not at work? 
A.

I love watching cooking shows and trying new recipes.
Q. What's the best advice you were ever given? Who was it from?
A.

My mother always told me that the ability to be educated is a privilege and for me to make sure that I take every opportunity to learn because people can take a lot from you in this world, but they can never take your knowledge.
Q: If you could choose a superpower, what would it be?
A.
I think my superpower would be time traveling.
Q: If you could only eat one food item for the rest of your life, what would it be?
A. Potatoes! I love potatoes in any kind of way (fries, scalloped, baked, tater tots, chips). I love it all.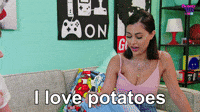 And we love you! Thanks so much for sharing with us JaKaylah. Have a question for JaKaylah? Drop a comment below and we will get your question answered.