Hey Sarah. You're the one who is helping us get organized around here and we appreciate you. Let's get this Q&A organized.
Q: What do you do at RESTORE-Skills and in what circumstances would I come to you for something?
A.

At RESTORE I'll be helping both the Customer Success and Sales teams be more efficient in their day-to-day jobs.

While CS Ops is a relatively new field, and every company is doing stuff a little differently, my focus will be to maintain ChurnZero, update HubSpot, and handle the billing & invoices of our clients.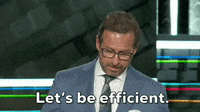 Q: What led you to this career path?
A.
I enjoy analyzing information and developing solutions for other people's problems. Originally, I wanted to be a lawyer, but after some thought I realized that developing solutions, while building relationships was the right thing for me.
Q: What energizes you at work? 
A. Getting to do new things, such as creating new processes. Also, the ability for growth and collaboration with other people. I really enjoy working with people from different teams, and hearing different perspectives. 
Q: What is your favorite thing to do when not at work? 
A.
Reading a book, going for a walk, watching documentaries, sleeping.
Q. If you could only eat one food item for the rest of your life, what would it be?
A.
Cheesy bread.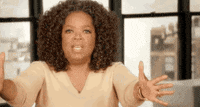 Q: What's one song/artist you are embarrassed to admit you like?
A.
I love 90's grunge music.
Q: What three words would your friends use to describe you?
A.
Ambitious, Kind and Loyal.
After knowing you only a short time,  the RESTORE team would agree with ambitious! Thanks for all you do Sarah. Have a question for Sarah? Drop us a comment and we will get you an answer.